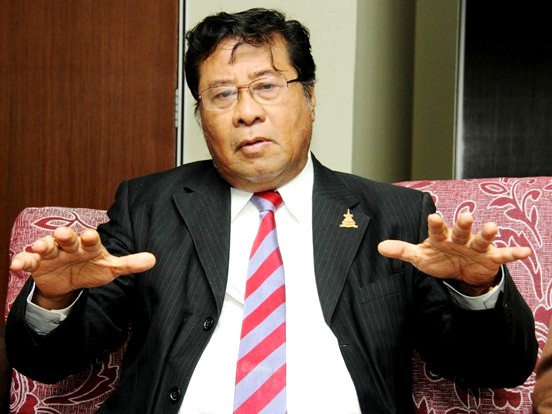 SHAH ALAM, 7 Mar: Chief Minister, Tan Sri Abdul Khalid Ibrahim expressed that the Datum Jelatek Project development in Keramat should proceed as it benefits the country, the state and the Bumiputera community.
According to him, it is the duty of the State Government to explain the benefits of the project which is to be developed by the Selangor State Development Corporation (PKNS) to certain quarters who are objecting to the project.
"I think the have the right to object and I have the right to explain what I want to do.
"In the end, it is the best for the people, there are no personal interests," he said when asked by reporters at the State Secretariat building today.
Previously, Abdul Khalid denied allegations that the Malay community in Jelatek, Kuala Lumpur, will be marginalised due to the Datum Jelatek mixed development project.
Instead the Malay population who sold their homes for the project received profit many times over when PKNS paid them RM300,000.
Abdul Khalid explained that the high premium of RM300,000 means that the owners of the low-cost apartments for which their houses we bought for the project received profits of almost RM280,000 each.
This is because the original price of their low-cost apartments are just around RM 20,000.
The profit enables the residents involved to buy another residence which is far more comfortable that their original two bedroom apartments
The Datum Jelatek development has also increased the Gross Development Value (GDV) to RM1 billion, with 50 percent of it being owned by Bumiputeras.